Satisfied Customers of East Coast Consumer Shows Share Their Experiences
Jacksonville Home Show
 As these testimonials show securing a booth at our show enables you to meet a year's worth of qualified customers in just a few days.
We provide professional decorations and hundreds of products, as well as guest celebrities all weekend.
Our professional company representatives are dedicated to making your participation in our consumer shows an enjoyable and profitable experience.
---
GREAT SHOW
East Coast Consumer Shows put on a great show.
We were very happy with the traffic and how the show was decorated.
We look forward to being in all your shows.
— Margaret, Adventure Hot Tubs
WITHOUT A DOUBT
Without a doubt this has been the best Home Show
 my company has ever participated in.
 It had all the necessary components – extremely well-advertised,
decorated and managed.
 My team picked up an enormous amount of qualified leads.
 Looking forward to seeing you on Labor Day.
– Earl, New South Windows
QUALITY LEADS
I wanted to let you guys know that the leads we received 
were no doubt high quality.
 We have closed several deals already
and have many more to visit.
 Keep up the good work!
— James, All Season Pools
HOME RUN
I want to let you guys know last week's show
turned out to be a home run for my company. 
It was all that home shows should be: the look of the show,
 the celebrity guests and the marketing.
 We had a lot of expenses and labor to set this show up 
and it was definitely worth our time and effort.
 Looking forward to Labor Day.
– John Madison, John Madison Landscaping
---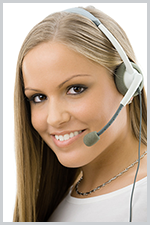 For more information:
Email: events@eccshows.com
Or Call 1.877.730.SHOW (7469)



200 Wilson St.
Port Jefferson Station, NY 11776